V . H. G L A S S S T U D I O, INC.
VANESSA HOLLIFIELD, ARTIST
...creating spirit inspired works of art...
p

lates

...executed in the 'glass on glass' mosaic technique approximately 13" in diameter. Each plate is wrapped in lead came & equipped with small hooks, to be displayed in a plate stand or suspended in a window.
'I AM'


This piece explores one of many traditional forms of the cross, the quatrefoil. At the border are 4 smaller quatrefoil crosses, that serve as a decorative border, but also serve to form the four points of a cross. Centered in the piece is the inscription, "I AM".

One of the many names of God, 'I AM' is a personal favorite, as it is all encompassing. It is surprisingly comforting to me to remember that God is the all & end all.

I am simply swallowed in Him.




Purchase Info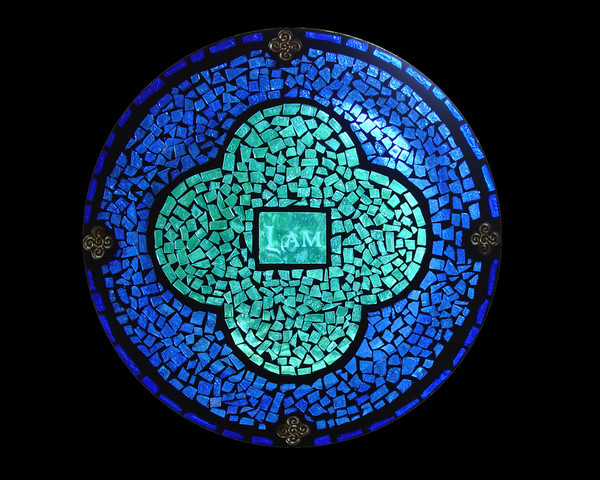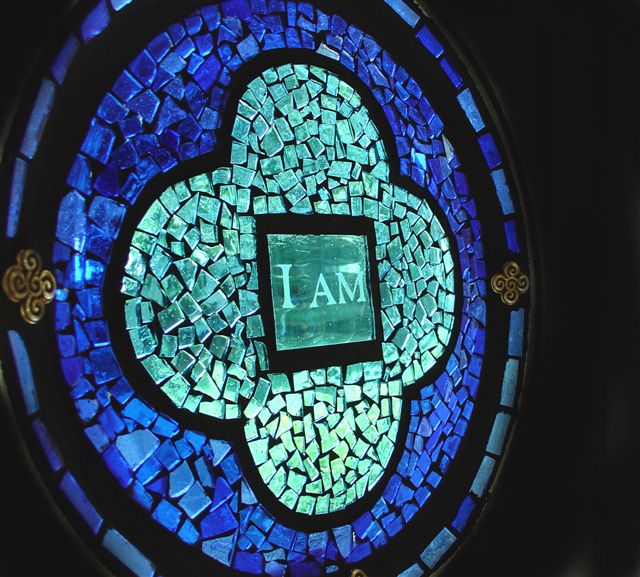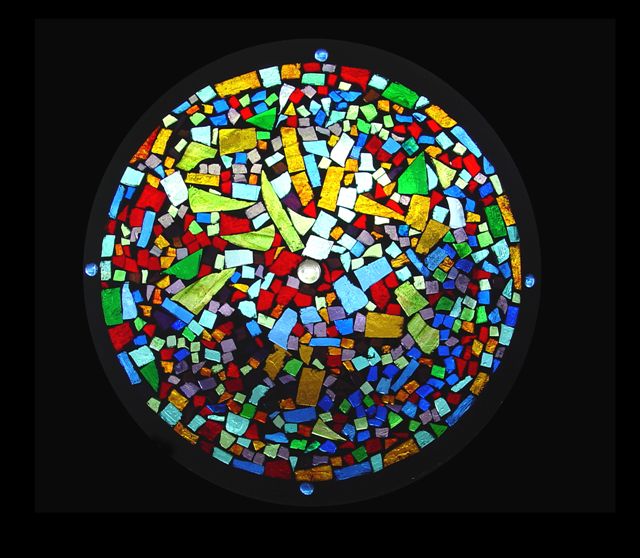 . "...And it was good."

Following the gospel of John, '...in the beginning was the Word, and the Word was God,....and it was Good." According to the theology and ideas of St. Bonaventure, before the creation of the world, God existed as the Word, and it was good. At the beginning of time & space, God existed radiating and continually recreating goodness & love.
The colored glass fragments represent the creations that came into existence by simply being spoken...by the Word of God. They are all different, but all beautiful and important. The clear centerpiece represents the origin of all things, God, from whom comes forth nothing but pure goodness, love, & beauty.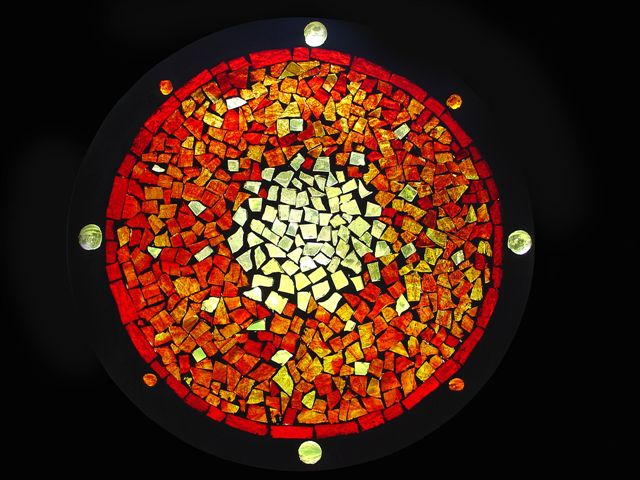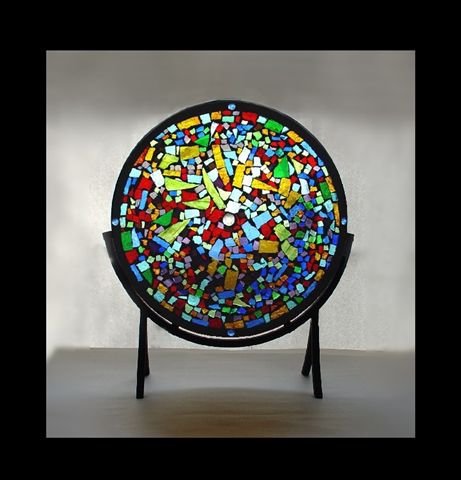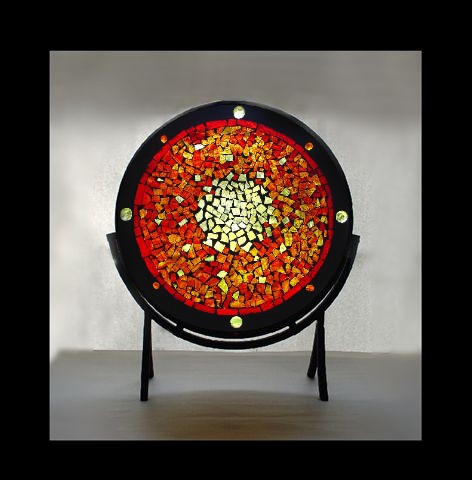 'Consuming Fire'

Based on one of the many names of the Holy Spirit, 'Consuming Fire' is a play on words & color. The center brilliance & light radiates outward, into seeming tongues & flames of color & red fire. This piece is bordered in glass gems; the four gold points form the outer points of a cross.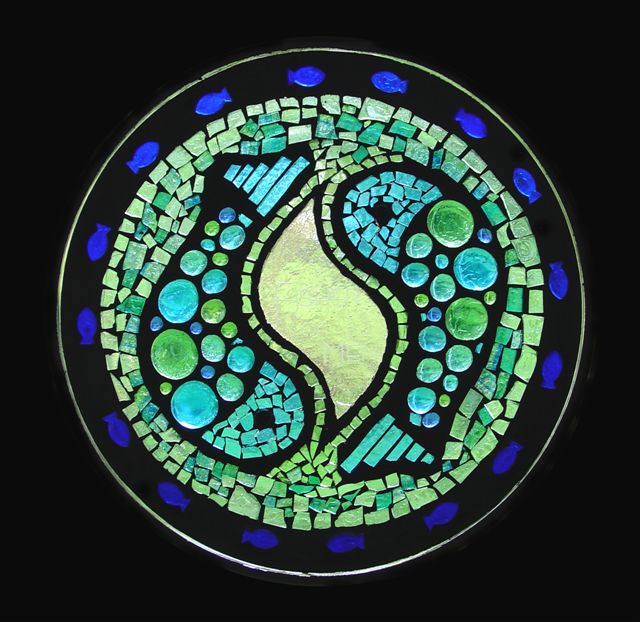 'Fisher of Men'

This work is an exploration of the symbol of the fish, commonly used in Christian theology. Two fish form a ring around the inscription 'Fisher of Men.' The surrounding glass is reminiscent of water, with a border of smaller fish encompassing the entire piece.

Christ called Peter & Andrew, James & John, to be his closest of followers. They were the most simple & most ordinary of people---Fishermen. Without question or hesitation, they got up and followed him, and would deal with the consequences for the rest of their lives.

How many of us, at Christ's calling, will go and follow without question? There is no doubt our lives will be radically changed, and we will forever have to answer to its consequences.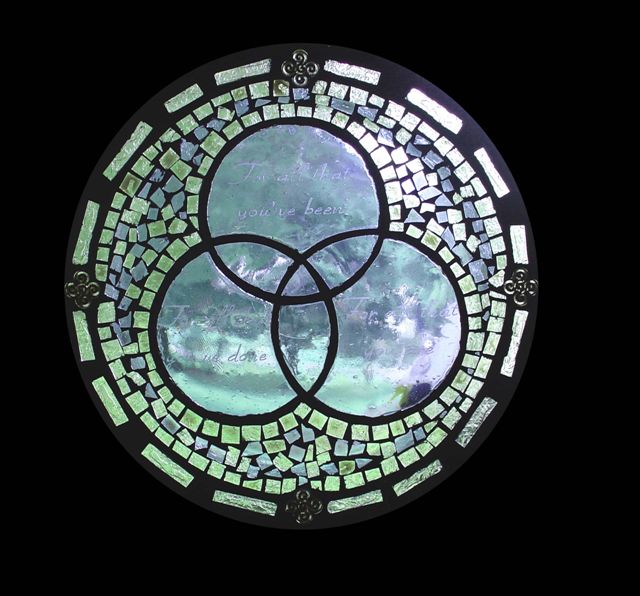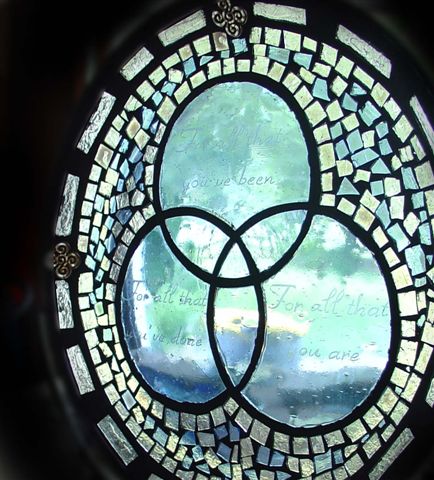 'Wedding Plate'
(Custom name, date, etc. etched in glass)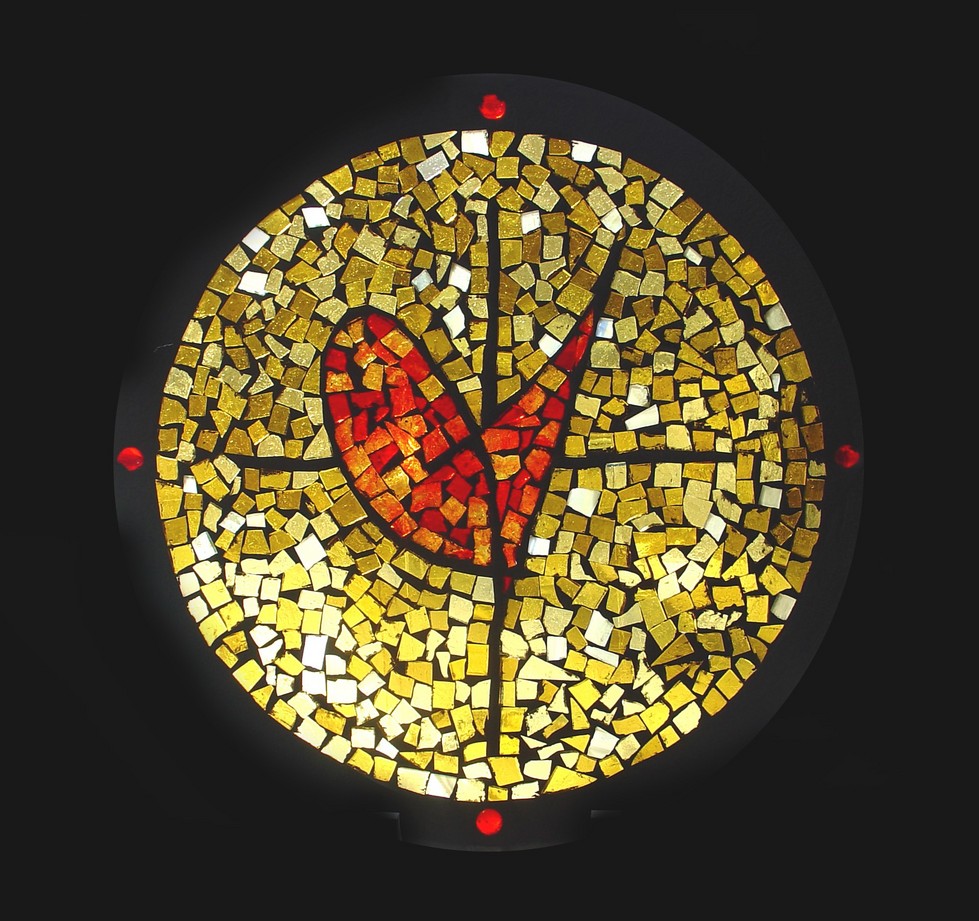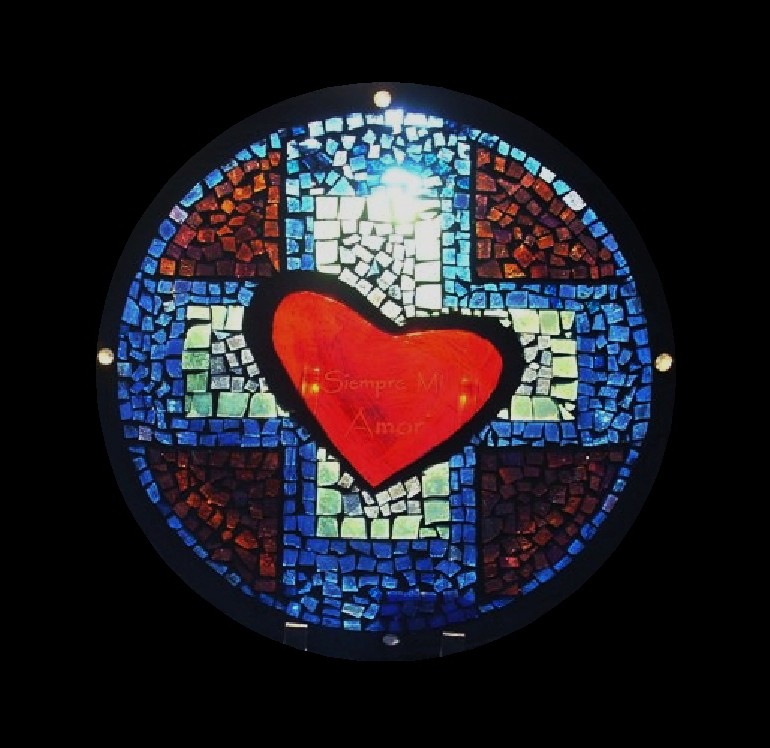 'Beloved' plate
(Also customized)