V . H. G L A S S S T U D I O, INC.
VANESSA HOLLIFIELD, ARTIST
Our Lady of Mercy Catholic Church,
Winston Salem, NC USA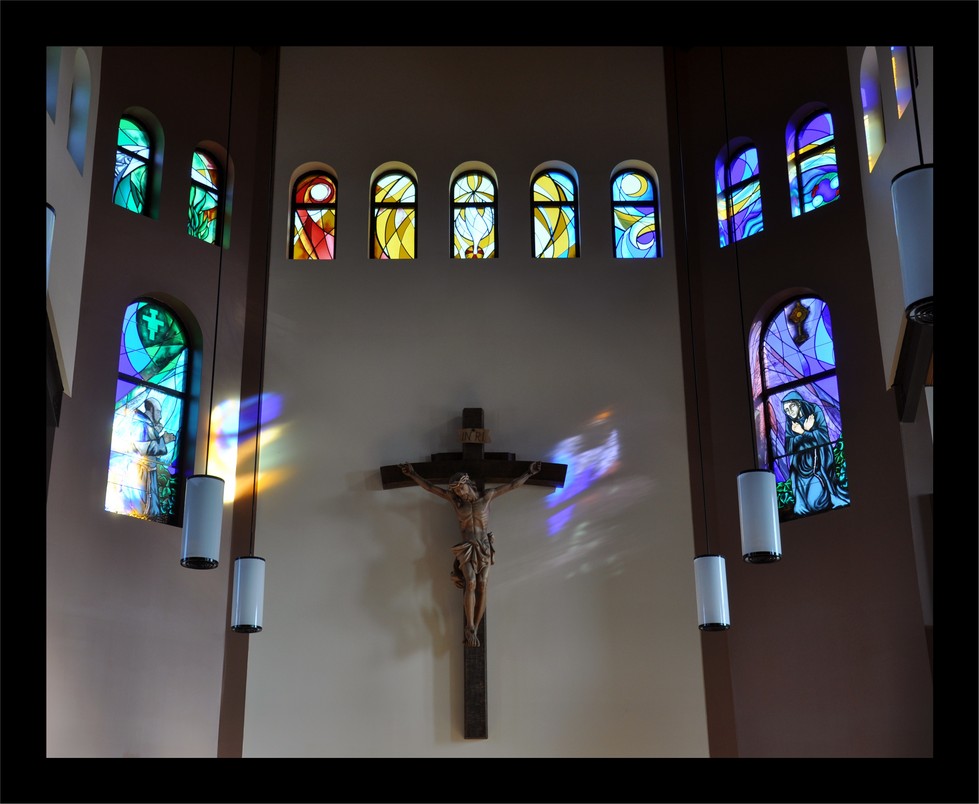 This contemporary commission is based on St. Francis's prayer 'Canticle of All Creatures'. This prayer celebrates all of God's creation, including the sun, moon, wind, water, plants, animals, life, and death.

The top 13 windows of the celestory illustrate the canticle, and directly below are the two figures of St. Francis and St. Claire of Assisi.

Materials used include antique and mouthblown glass, traditional glass painting and silver staining.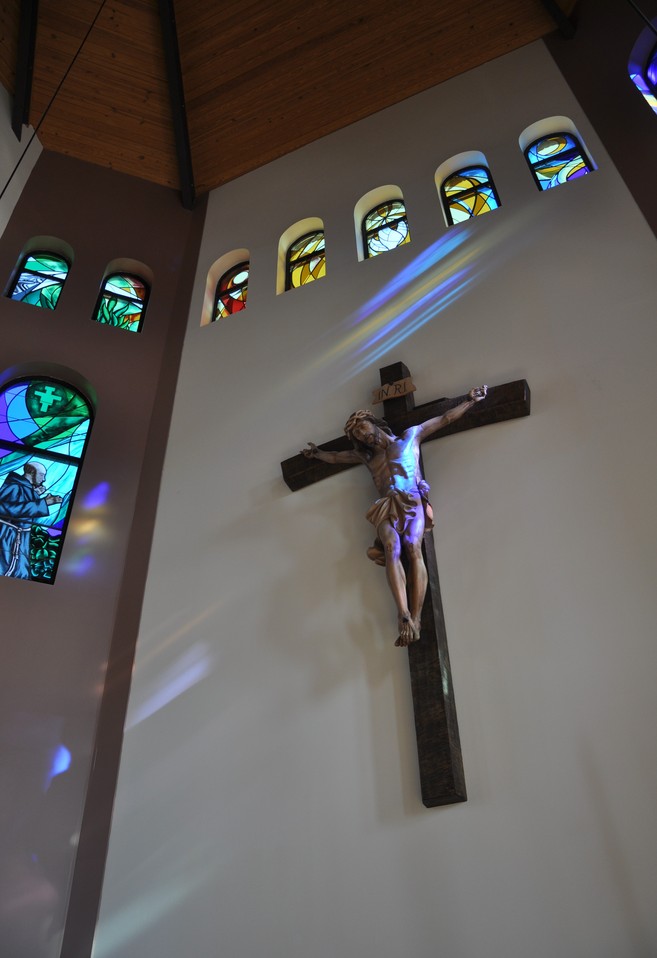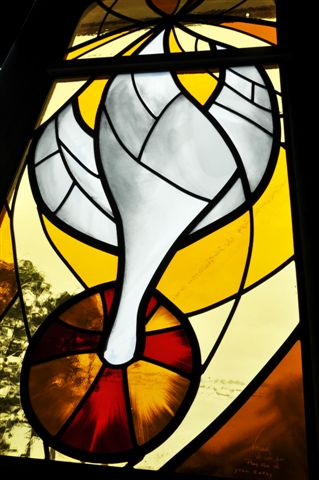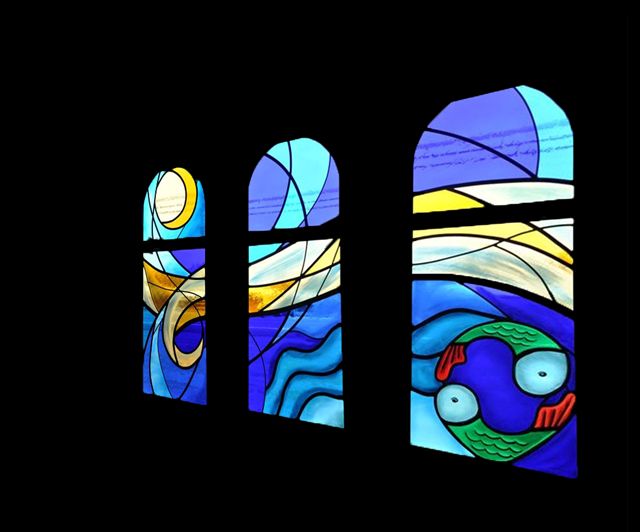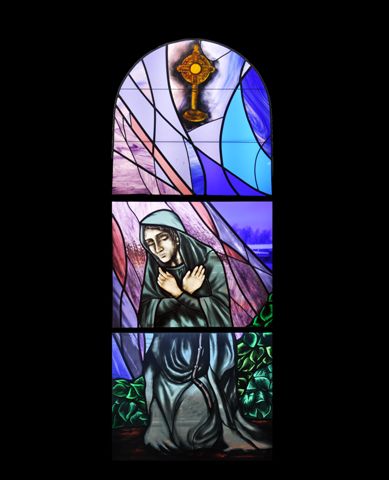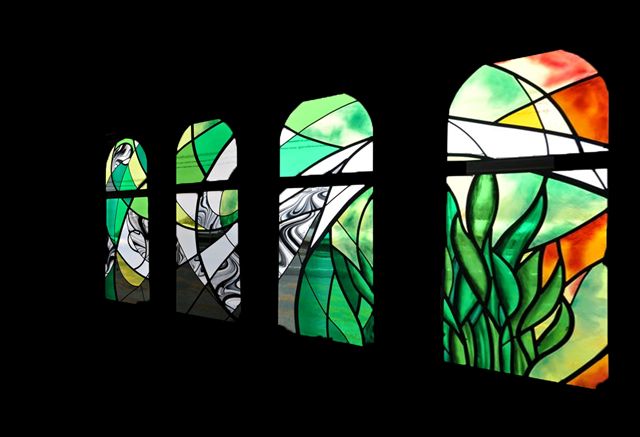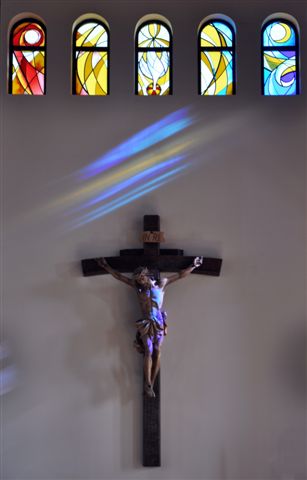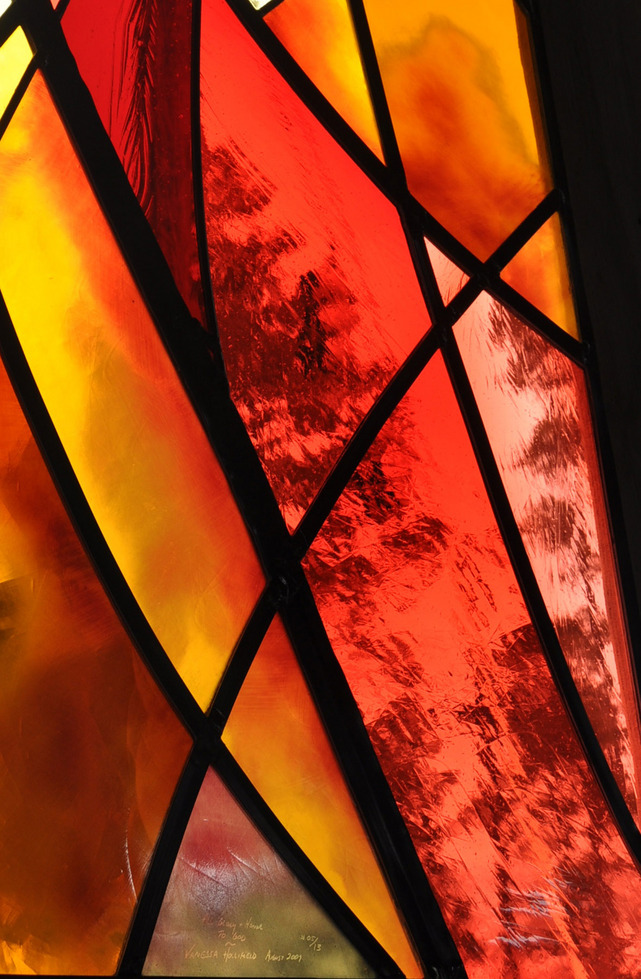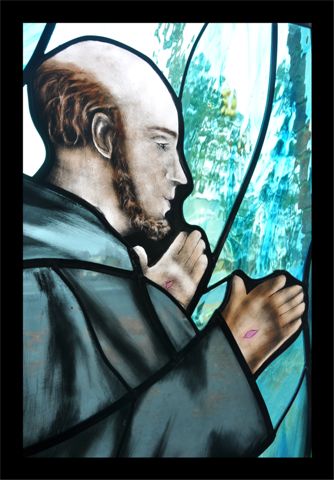 'The Canticle of All Creatures'